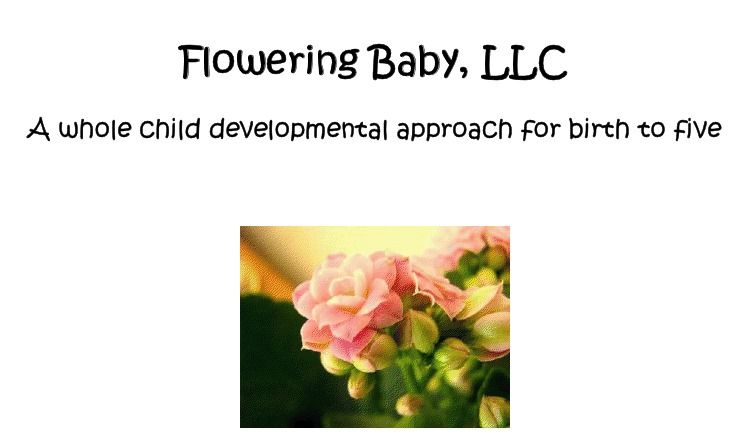 I was so excited to have a chance to review
Flowering Baby LLC
. The program was designed for you to work with your children anywhere from 20-40 minutes per day. And this really is perfect for my kids, because they don't long attention spans. I received downloads for preschool curriculum from Flowering Baby to review. They offer 5 theme or monthly downloads for babies through age 5. If your child is anywhere from birth to age five there is something for them. They offer programs for the following (There are samples of each set at the
bottom
of each description page!):
Birth to One
One to Two
Two to Three
Three to Four
Four to Five
The different sets range in price from $30 to $38 per set or you can buy the entire five year set for $132. And as a really bonus to you guys, right now, you can get a 10% discount if you use the code "Blog10" when ordering off of the website,
www.FloweringBaby.com
.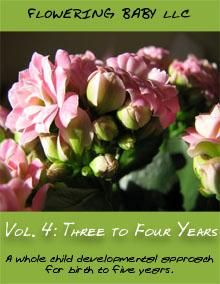 For this post, I am reviewing the
Three to Four
year old Curriculum with my daughters Princess Snifflefritz (3 years) and Princess Magpie (4 years). This curriculum is available for $38 from the
Flowering Baby Store
, you will also find information on that page about ordering it as a direct download. The Three to Four Curriculum is set up with the monthly curriculum guide, as well as a Themes Guide, that includes 24 short themes.
It is suggested that you start with whatever month you purchase the curriculum and then cycle through a full 12 months. Since we received this in early January, we started at the beginning of the curriculum guide.
With my girls we had a to do a little adjusting because the level they were at with our previous homeschooling. The girls really enjoyed
Flowering Baby
, but they simply weren't ready for some of the activities such as learning to write. I don't mind making simple adjustments as it is complicated to me sometimes having the two of them doing the curriculum at the same time as they are at different levels sometimes and they tend to get each other excited. One thing that worked for us, is that my girls enjoy stories and they love to have the same one read to them over and over again. So this part worked for them.
Overall, we enjoy the format, activities, and the booklist in
Flowering Baby
. It's a great resource for families. This worked for us because the kids liked it and it was easy to fit into my very busy schedule as the mom of four kids.
Disclaimer: I received a free copy of this product through the Schoolhouse Review Crew in exchange for my honest review. I was not required to write a positive review nor was I compensated in any other way. All opinions I have expressed are my own or those of my family. I am disclosing this in accordance with the FTC Regulations.
Many on the
Schoolhouse Review Crew
had the privilege of using the Flowering Baby curriculum with their families. Be sure the visit the
Schoolhouse Review Crew Blog
to see how they used this product in their homes and what worked for them.