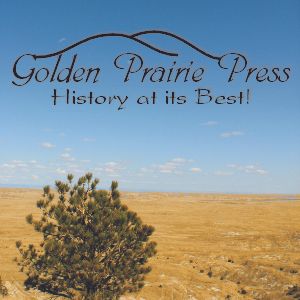 As a family that has always been fascinated by history, I was very happy to be given the opportunity to do a review of
Golden Prairie Press
Digital Heroes & Heroines of the Past: American History Curriculum
! To do this review I received Heros and Heroines of the Past Part 1 and Part 2. Historical Skits Part 1, Sing Some History, Listen to Some History and Additional Material CD digital download. We received all these as digital downloads. A Great American History Curriculum for Grades 1 – 6 , but it can be used for older children.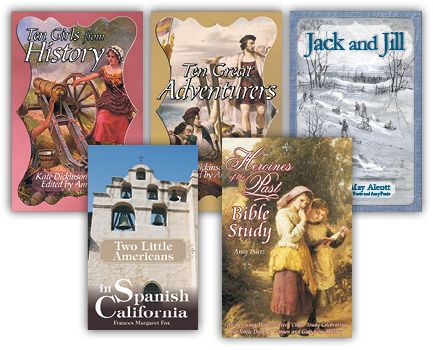 When you purchase
Digital Heroes & Heroines of the Past: American History Curriculum
, you will receive (Price for all items received for this review is $98.99):
Heroes and Heroines of the Past: American History Part 1 ebook
Heroes and Heroines of the Past: American History Part 2 ebook
Additional Materials download – A cd with supplemental materials
Historical Skits ebook
Sing Some History CD
U.S. History MP3 CD – a collection of 20 original speeches, poems and documents
Answer Keys are provided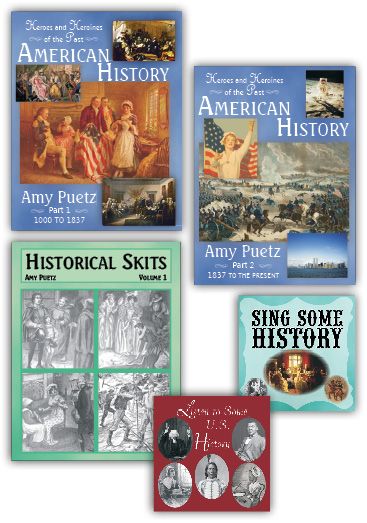 Digital Heroes and Heroines of the Past American History is a 30 week history curriculum that is designed for students in 1st grade through to the 6th grade. Many of the lessons are broken up into two age levels. They are marked in the top left hand corner whether they are suited for grades 1 - 2 or 3 -6.
At the end of each lesson are questions, writing topics and a geography question. Some lessons have art activities and some have cooking activities. Many also have a timeline activity and a memory verse as well.
Though the chapters are short, they are very informative and educational. They read more like a book than a text book, making it more enjoyable for students.
At the end of each period of history, there is a list of additional recommended resources for those who are interested in exploring more.
Some basic supplies are needed:
pencils
paper
crayons
other standard school supplies
additional craft or cooking supplies as listed in each lesson
printer and ink to print timeline pages and maps

We used this curriculum about 4 days a week. I enjoyed that the teachers guide shows you all of the available activities that you can do at the end of each lesson, but that not all are required. It made it easier to pick the things that would most capture Princess Belle's attention. These activities really helped to bring the lessons to life for Princess Belle. And the singing was a huge hit! My kids are nothing if not musical.
For our routine, we read the lesson together and then we discussed it further, while Princess Belle answered the questions. Then we did the activity we had chosen to do. Even I learned from this, and that was fun for me! In some of the lessons there is a reference to doing a skit which was a lot of fun for Princess Belle! I even found her telling her little sisters about them later!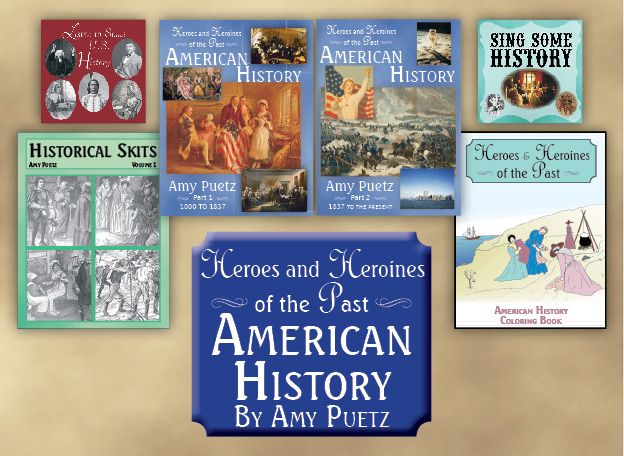 We thoroughly enjoyed using this American history curriculum! This is an amazingly well researched US history for homeschoolers! I love that it is a hands on type of learning and that I could just pick it up and go, without any time consuming lesson planning needed! As a busy mom of four (2 of whom are special needs) I really appreciate that.
To learn more visit the
Golden Prairie Press
website, please visit the
Schoolhouse Review Crew blog
to see what other homeschool parents thought about this curriculum by clicking on the banner below.


Facebook:
https://www.facebook.com/GoldenPrairiePress