I was excited when I was given the opportunity to review an
e-Science Premium Membership
from
Supercharged Science
. I received a six-month subscription to the full site.
Supercharged Science
is an online science learning program which is jam packed full of fun and exciting, self-guided hands-on science experiments that you can complete in your own home.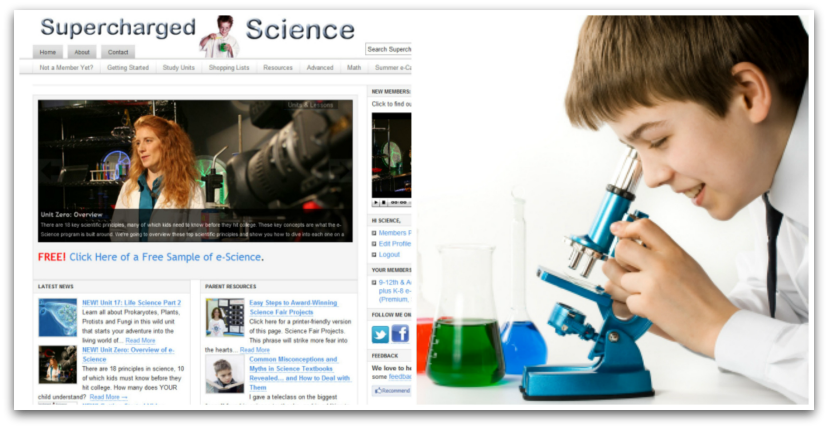 I used this with Princess Magpie who is in Kindergarten and Princess Belle who is in Grade 6. But I have to admit, Princess Snifflefritz who is only 4 got in on the action too. The experiments were too much fun for her to miss out on. Actually after we finished an experiment they could be heard in their room pretending to do more experiments. LOL, what a fun way to learn!
I liked how I was able to integrate the experiments with the curriculum I was already using with Princess Belle. There were two experiments with celery that we really enjoyed! So with Princess Belle I used the experiments to illustrate the things we were learning and with Princess Magpie, I used it as a complete science curriculum and in each case it worked perfectly and the kids were inspired to continue learning about science because of the fun they were having.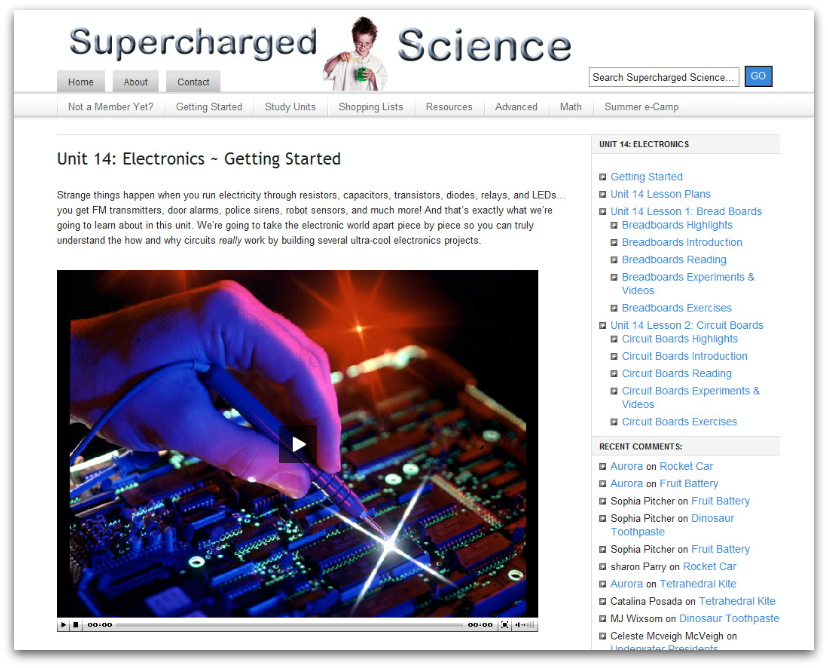 In this science curriculum you are provided with:
classroom style lessons and demonstrations
over 800 experiments, projects and activities
online textbook readings for the older students
exercises and quizzes
and more – if you'd like to learn more you can take a look at a longer explanation here.
There are a number of different ways to use the program. You can let the student choose a topic that sounds interesting and dive into learning. Or you can choose to do grade appropriate material because the topics have been organized by grades, dividing them into the categories most commonly taught to each grade level (this is what I did with Princess Magpie). With Princess Belle I used the program by searching by topic. I wanted to choose the topics that best fit with the place we were in our other curriculum. Supercharged Science has a conversion chart that lists many popular science curricula, and it matches the book topics with experiments available on the website. And, if your science book of choice is not on the list, they offer to match up experiments with your book for you!!!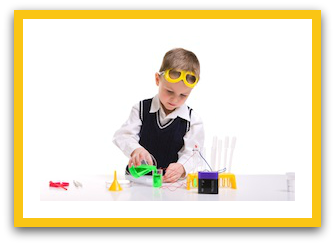 Please Click on the Banner below to see what other reviewers thought of this program.