Princess Belle has a weakness in her spelling, and while she has been improving lately, I was delighted to be selected to receive a
VocabularySpellingCity Premium Membership
from
VocabularySpellingCity
for purposes of review.
I was blessed to be given a one-year membership to the Premium side of
VocabularySpellingCity
, which is an award winning website used by public, private and homeschooled students. This educational tool is for students in grades K-12, primarily in the subjects of spelling and vocabulary. I really like sites that are easy to navigate and use on a daily basis, for both myself and for Princess Belle and
VocabularySpellingCity
definitely fits the bill on that one! Princess Belle really enjoys using the computer and any program that allows her to learn and be productive while using a program that she is readily able use is a big hit! She really liked this program a lot! VocabularySpellingCity has really been an excellent addition to our homeschooling. It's not teacher intensive. It's educational AND fun!
Price per year for the
Premium Membership
:
Families -
$29.99
up to 5 students
Classrooms -
$49.99
up to 25 students
Schools are priced per student - click
HERE
for prices on the entire school.
Recommended for K-12'th grade.
Vocabulary Spelling City
is a website that provides completely customized spelling and/or vocabulary teaching. They have been around since 2008 and have been growing rapidly with the times. In 2011 they added vocabulary and changed their name from Spelling City to Vocabulary Spelling City. In 2012 they added an app, which has since been wildly popular. There is a free version so you can go ahead and try it out.
There is a free version which offers a lot, but there is even so much more offered with the premium membership. Check out the
comparison here
. A Premium membership retails for $29.99. This membership is good for 1-5 students to participate per family. Other packages are available for larger families, groups, and classrooms. Here are some of the benefits of a premium membership:
Spelling, Vocabulary, and Writing
Saving Custom Word Lists
Handwriting Worksheets
Language Arts
Flashcards
More than 25 Games
Student Progress Tracking
Separate Student Logins
The Ability to Assign Work to the Student
No Ads and Technical Support
You could look at this website as just about a complete language arts program for your student to use on a daily basis. The program is a hands-on, fun and interactive way for students to learn while giving the teacher/parent full control of their word lists and assignments. And it is fun for students learn through a variety of game such as the ones below: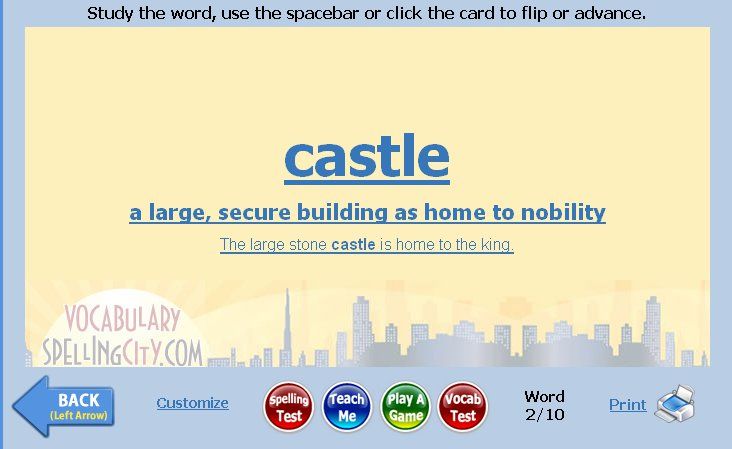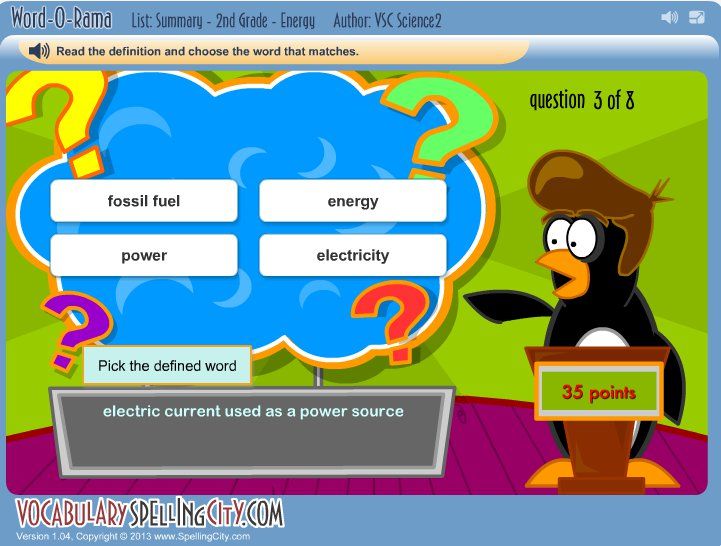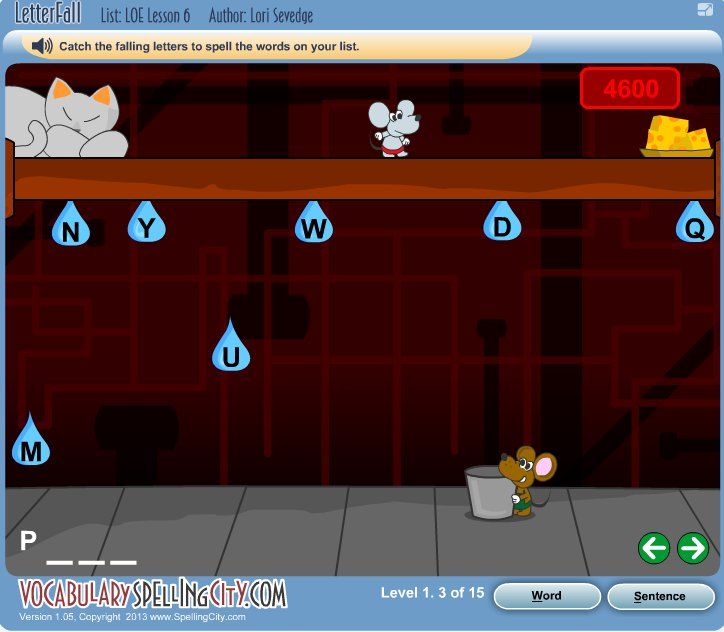 Currently we do not use any spelling programs therefore we don't have any specific spelling lists to use with this program. What we did have was vocabulary lists. I found that it was very easy to simply use our current vocabulary words and implement them into VocabularySpellingCity. Princess Belle would use this after we were done our regular work. She would continue on for 1/2 hour or so and then I could see how she had done. Please take a little time and visit
VocabularySpellingCity
and see for yourself all the possibilities.
Also visit the
TOS Review Crew
to see what other families thought of this product.