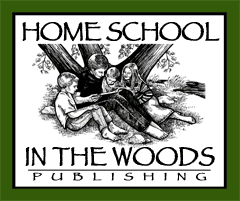 For the past month and a half we have had the pleasure of being able to try out the
Great Empires
elementary curriculum by
Home School in the Woods
. I just love their graphics and how hands-on their learning style is, so when I had the chance to review one of their products I was really excited!
Home School in the Woods is a company that provides a wide variety of homeschool products for teaching History. What makes Homeschool in the Woods unique is their hands-on approach to history studies. Their products involve maps, timelines with figures, composer studies and lots of hands-on activities, such as crafts and lapbooks. I love these types of studies where there is a wealth of information but also many hands-on activities to reinforce what is being learned. There are maps, recipes, booklets, crafts, research, reading, etc.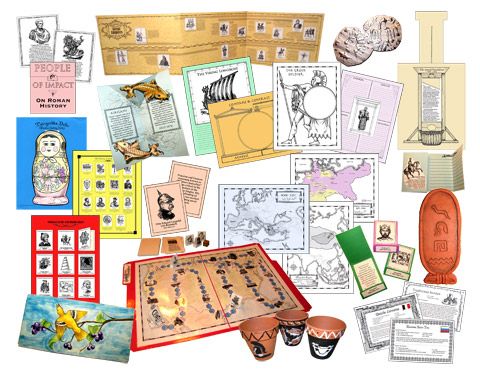 Great Empires
is a brief study of the many great civilizations in history. These include:
Ancient China, Egypt, Greece, Vikings and Rome
English, French, and German Empires
Japanese, Russian, and Mongolian Empires
Spanish, Arab-Muslim, and United States Empires
Each empire study includes:
Text

Maps

Reproducible Masters

Recipes to Try

Suggested Resources for Additional Reading
A variety of different craft style activities or notebooking style activities such as:
Make a mini-book of Ancient China

create replica coins of the Vikings

create matchbooks (lapbook style mini-book) of Who's who in English History

Make and Play a game: Yankee Doodle Dandyland!
The activities varies from crafts (ex.making dolls), to games, to pasting, gluing and matching figures to events.
The product comes as a download or you can purchase it as a CD. Once you download it you receive everything you need to do the study. You have a choice to go to an HTML start page that allows you to see each empire covered and their associated activities to be clicked on for printing, or you can search for each one in separate files.
Princess Belle (always thinking with her stomach! LOL) enjoyed that they gave us recipes. So any learning that can involve food sticks with her. We did each of the empires in a day or two, however more time can be spent on each empire, if you choose. There is a great framework provided. Additional books can be read, which are suggested. With 18 empires, this could easily be a year-long course for an elementary student.
This fun activity guide was wonderful and it did what I want it to do....give Princess Belle a sense of history. I like anything that I can use to make learning fun for her. I would recommend this curriculum to any homeschooling family, it would only enhance any particular curriculum or learning style.
The Great Empires
will help you and your children learn more about 14 of the great empires of history. For a detailed list of the empires that are covered
go here
. The cost is $18.95 for a downloadable version, and $19.95 if you would like a CD. We used the downloadable version and it was easy to unzip and use.
There were two other activity guides that members of The Crew received:
Composers
and
The 20th Century in America Lap-Pak
. Check out what they thought by clicking below.