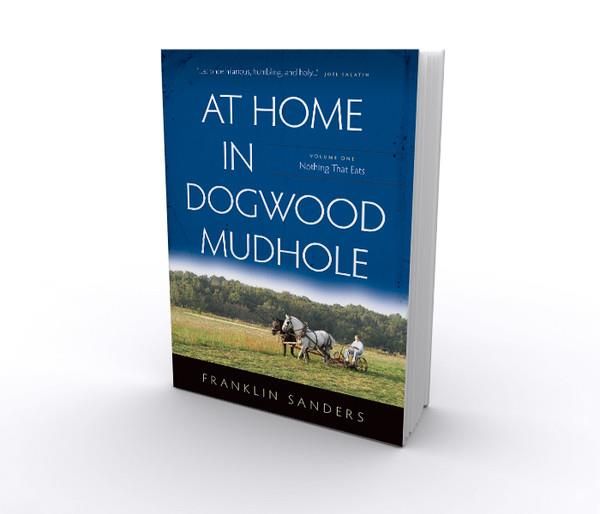 At Home in Dogwood Mudhole
is a three-volume series chronicling the journey of the Sanders family as they journey from city living back to their roots in the country. I had the opportunity to review
Volume One: Nothing That Eats
over the last several weeks. The book is actually a collection of author Franklin Sanders' monthly newsletter The Moneychanger, spanning from 1995 through 2002.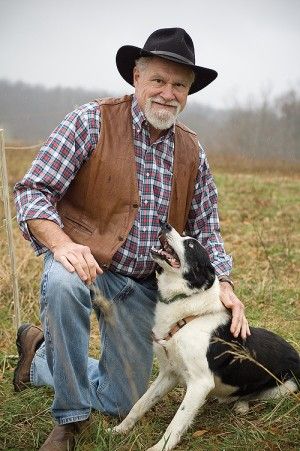 When Y2K looms and modern life fails to satisfy, Franklin Sanders and wife Susan go from nuclear family to multigenerational farm. Despite Susan's admonition that they acquire nothing that eats, they gain dogs, chickens, horses, cows, pigs, ducks and sheep. Their children move back in and bring their spouses, filling Dogwood Mudhole with grandchildren. It's no Green Acres, but through sheer persistence and good humor, they learn to farm. At Home in Dogwood Mudhole provides a running account of an attempt to live an authentic life.
Anyone who has read my blog in the last few years knows that I have had a dream of moving out to a more rural setting and getting back to a homesteading way of life. It hasn't happened so far, but I continue to dream. Something about living a simple life, and not relying on others is a very attractive way of life to me. So I was really excited when I had the opportunity to review a book about this type of lifestyle. The book begins in the year of 1995 and ends in 2002 so I found that I really felt like I got to know the Franklin Sanders' family and all their 4 legged critters as I journeyed with them through the pages of this book. I was able to read of weddings, births, and read many humorous stories as they learn to raise chickens, cows, and pigs. I felt like I was sitting with the writer and listening to him share stories of his past. This book was a realistic but enchanting story, of how this can be a hard but oh so rewarding way of life. Franklin Saunders' writing illustrates the view that – animals like pigs aren't pets they are food, dogs can be missed and cried over but in the end they are still animals.

The family is active in doing re-enactments of the War between the States as well as doing speeches and listening to others about the South and their part in the war. And given how much my family loves history and how this sort of thing speaks to me, I really enjoyed this aspect of the book. This book had me thinking, laughing, and even tearing up a little and to me that shows that it really is a great book.
At Home In Dogwood Mudhole
came to me as a softcover book of 379 pages. This book currently retails for $22.95 for the paperback version and $16.95 for a digital edition. This book is mostly for adults but high schoolers could read it as well if they had an interest in farming and homesteading. The book I received is actually the first in a three volume series. This First Volume is "Nothing That Eats". The title is kind of funny in the fact that they accumulate many different types of animals that they need to feed. I really recommend that you grab a copy of
Volume One: Nothing that Eats
from
At Home in Dogwood Mudhole!
Feel free to read the sample chapter, titled Pig Persuader and see if you don't get hooked.
Book Facts:
Pages: 379
Year originally published: 2012
Price:

$22.95 Paperback and $16.95 Kindle/ePUB/PDF

You might want to know: A sample chapter is available on the dogwoodmudhole.com website.
You can read more about the Sanders and see
pictures
of the family too at
Top of the World Farms
website.
To read more reviews please click on the banner below, thank you!