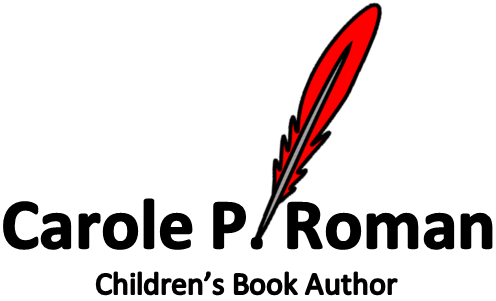 For the last couple of years, I have been working to teach my children about the world around us, about life in places other than the ones we see every day. So when I was given a chance to review some books from Away We Go Media, I was really excited! We received 4 very interesting books from
Carole P. Roman
with Away We Go Media. The books were:
If You Were Me And Live In Norway
The books are an exciting new and informative series, called "If You Were Me and Live in". This series takes children worldwide on a tour of different countries and their cultures. Each book is written in living book format, and shows your child where the country is in the world and little facts about each country. It shows you what a tourist attraction would be in each country (such as the Eiffel Tower in Paris, or the Kirkenes Snowhotel in Norway), the type of money they use, what they would call their parents, things like that. These books give a cute snapshot of the life of a child in each of these countries.

Each book features two kids, a boy and a girl, who show your kids where their country is located on the map, what their names might be if they lived there, and what you'd call your parents. Plus, they share about the capitals, landmarks, food and other interesting facts about their country. One of the neat features are the foreign words unique to that particular country sprinkled throughout the text, and each book has a pronunciation guide in the back to help your read the words correctly.

Product Information
Vendor:
Carole P. Roman
with Away We Go Media
Product Received: Four books
If You Were Me and Lived in...Mexico
If You Were Me and Lived in...South Korea
If You Were Me and Lived in...France
If You Were Me and Lived in...Norway
(This one is a new release and doesn't have a web page yet.)
Price:
Mexico, South Korea and France can be purchased on
Amazon
for $.99 each for Kindle and for $8.99 each (Paperback). Norway is the newest and is $1.99 (Kindle) or $10.79 (Paperback). You can also purchase them through
Barnes and Noble
for $9.99 each with the exception of Norway which can be purchased for $8.63.
Age Range: for up to age 10.
Written by Carole P. Roman from the website we read:
She has just finished the first of six books in a groundbreaking new nonfiction series about culture around the world. "If You Were Me and Lived in..." combines her teaching past with her love of exploration and interest in the world around us.
I found that
If You Were Me and Lived In… Series
was perfect for my younger girls and entertaining enough for my older daughter too. The books are designed for PreK up through aged eight, but my daughter just loved them. We really liked these books and they were not just "read them once and done" books as I have found my older daughter reading them to her little sisters for fun. They'd also be wonderful if you are traveling to any of these countries, to give a brief overview of what life is like there. Right now, there are only 4 books available, but when completed, the series will be six books long. I think these books will be staples at our house for quite a while.
We also received a blow up beach ball that was a globe, passports, and two flag pencils. I LOVED this and will be using it again and again! For each story we read we found the spot on the globe and it was fun for the kids to see where each place compared to where we live on the earth. For each book, I liked reading about places to visit and important holidays. These book open a lot of doors into curiosity about other places in the world and other cultures.
You can get your own copies of the books in the
If You Were Me and Lived In....series
for about $9.00 right now. There are Kindle versions of these books available, if you are that kind of hi-tech mom. They are $0.99. The Norway book is a bit more than the others (probably because it is new).
Take a look and see what
other TOS Reviewers
thought of the Carole P. Roman, If You Were Me and Lived in....series.