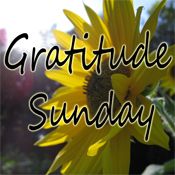 Sunday Monday's heart felt tradition. A time to slow down, to reflect, to be grateful.
Here are some things I am grateful for this week:
1. A warm, comfortable house filled with love and laughter on cold snowy days
2. Sweet Sleepy babies that warm my heart.
3. Cute girls that love to play and craft together. I LOVE how much my children love each other.
4. Making yummy homemade treats to make our house smell good and to make my family happy.
5. Randomly finding or being given little love notes from my babies. It is just so sweet.
6. Funny faces when I am trying to take a picture. I love seeing my children's personalities emerge.
7. Little girls who love to cuddle their daddy.