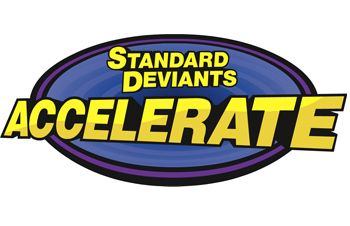 There are times that we really enjoy media type learning for a break from books for a while, so we were excited to give
Standard Deviants Accelerate
a try for review. We used the Nutrition course from their
Homeschool Courses
.
Standard Deviants Accelerate
has
Standard Deviants Accelerate Homeschool Courses
that are online based learning.
Standard Deviants Accelerate Homeschool Courses
are meant for
ages 8 through adult
. These courses are all online. We were given access to all of the courses above from SDA (1 year subscription) for us to review for our readers!
You can purchase each course to use for one student for 99.00 a year.
Or you can purchase
1 course per student for 24.95 a month
.
The AP courses are available for 1 student at a cost of 14.95 a month
. These are prices for
homeschoolers
per student.
Lessons are taught with videos with questions to answer as well. There is also an option to view the written transcript of the lesson. The program includes the following subjects:
Arithmetic
Fundamental Math
Earth Science
Nutrition
Algebra
Biology
Chemistry
English Comp.
U.S. History
AP Biology
AP Chemistry
AP U.S. Government & Politics
AP U.S. History
AP Eng. Composition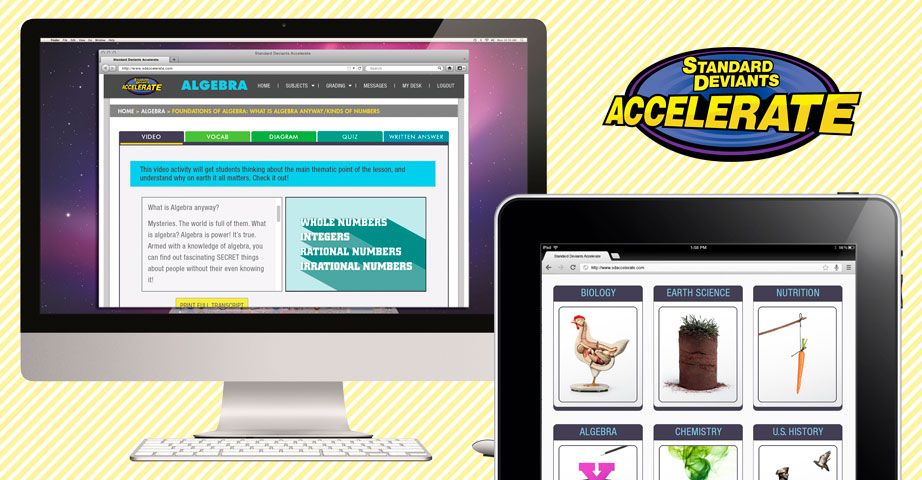 The course starts out with you watching a video. There is also a bit of humor added in to keep things exciting. Honestly, Princess Belle just loved the humor! It kept her interested and involved and she would tell her father and I about it after she watched the video.
The next tab is vocabulary where it helps go over the words from the video. It even helps you pronounce the words and hear them spoken.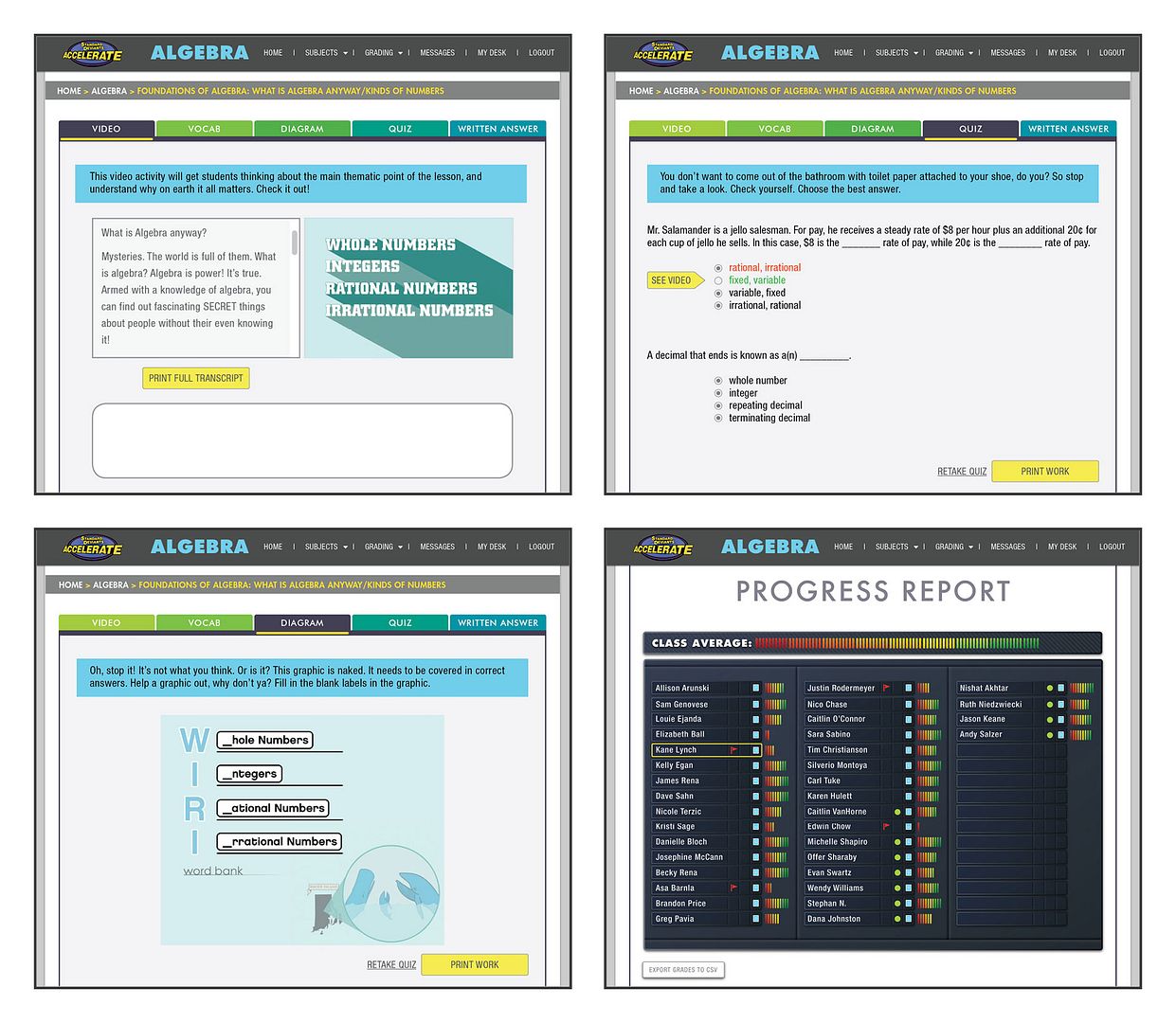 The third tab was a diagram, where you drag and drop answers and it tells you if you get it wrong.
The fourth tab us where the Quiz is for the section. You take the quiz over the information you learned from the video as well.
And finally, the last tab is a written answer that is graded by the parent.
I found the the student portal to be easy to navigate and Princess Belle could easily find her course, topics, videos and quizzes on her own after being shown just once. I like that the courses are self paced and you can jump around the chapters as you wish. I also found that the course engaged Princess Belle and she was excited to get started on it! I eves-dropped on her and found that as much as I know about nutrition, even I learned some things. For us, it is truly fun and as Princess Belle likes "learning shows" as she calls them she would actually watch the videos just for fun.
Standard Deviants Accelerate on Social Media:
Facebook
: https://www.facebook.com/SDAccelerate
Twitter
: https://twitter.com/SDAccelerate
Pinterest
: http://www.pinterest.com/SDAccelerate/
Google+
: google.com/+Sdaccelerate